Guild looks forward to New Zealand Primary Healthcare Awards
+Unfiltered
Guild looks forward to New Zealand Primary Healthcare Awards
Friday 23 August 2019, 04:30 PM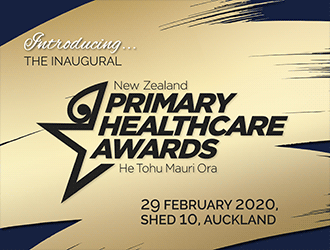 The Pharmacy Guild of New Zealand (the Guild) is thrilled to announce the inaugural New Zealand Primary Healthcare Awards in February 2020.
The event, which replaces the highly successful 28-year-old Pharmacy Awards, will bring together pharmacists, GPs, nurses, practice managers and other primary health care stakeholders for the very first time.
The Guild will co-host the awards alongside The Health Media Ltd, and the awards night at Shed 10 on Auckland's waterfront will cater to more than 450 people.
There are 20 awards categories available, with three pharmacy-specific awards: the Pharmacy Guild community pharmacy of the year, the Douglas Pharmaceuticals community pharmacist of the year, and the ProPharma community pharmacy technician of the year.
There are also nine awards categories open to all of the primary health care sector, including the ACC patient safety award, the primary and secondary integration award, and the Ministry of Health equity award.
Guild Chief Executive, Andrew Gaudin, says the awards offer a chance to widen the focus and reward innovation across the primary health care sector as a whole.
"We are keen to recognise and reward the hard work that primary health care professionals do every day, keeping New Zealanders well and out of hospital.
"We see the new awards as a chance to develop and enhance collaboration and teamwork between pharmacists, GPs, nurses, and practice managers, celebrating the collective work that is being done across the sector."